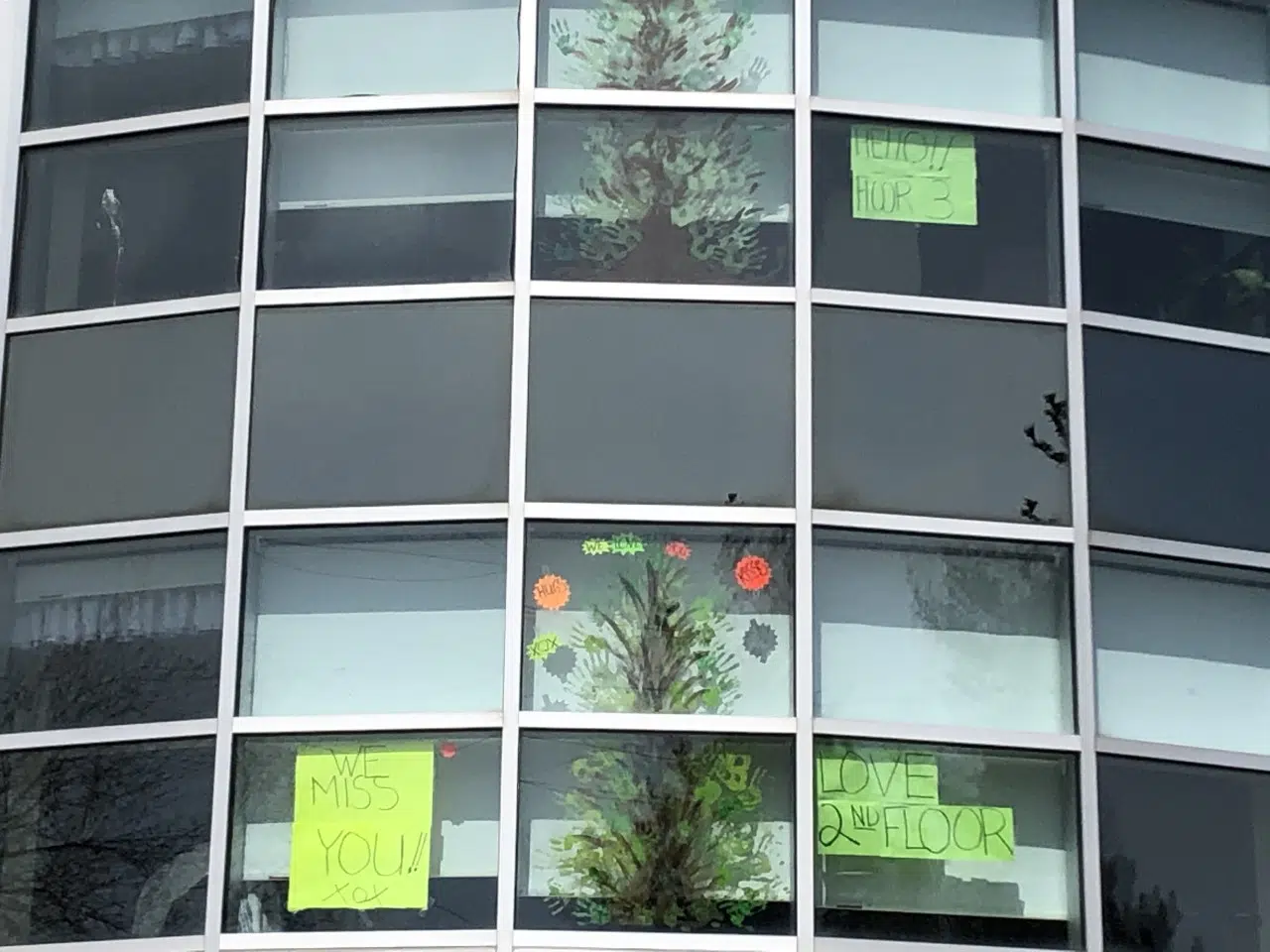 Princess Court in Dryden has found a way to help residents stay safe and busy while keeping them in touch with family, loved ones and the community.
Staff member Joy Trenholm says they created three separate 'swaying trees', with older people painting waving hands on the windows at the front of the building.
Trenholm says the seniors had a blast working on the project, noting that it allows them to say hello to motorists and pedestrians who pass by the facility.
She says other measures to help keep seniors active and engaged are virtual Facetime meetings and getting people downstairs to wave through the window.
Trenholm stresses that management only deserves credit for how quickly they acted on COVID-19 before anyone else.
The home was closed to all visitors on March 13 before it was mandated by the province and staff were immediately screened for the virus.
House administrator Pat Berrey says his team is second to none.
"It's an incredible team. They have worked extremely hard to try to keep our residents and staff safe during this unprecedented time. "
Berrey adds: "Thank all our staff for their commitment, their courage, their dedication to serving our residents and in the fight against this pandemic. I have to say they have been fantastic and we really appreciate our staff.
He notes that the "Waving Hand" initiative was a wonderful idea that was started and implemented by the workers at the facility.
"Residents love to commit to getting things done throughout the house. This is just another example of the creative abilities of our staff.
Berrey points out that they continue to explore ways to protect residents and practice physical distancing.
He underlines in a letter sent to the families "We are doing our best to protect the residents in our care. We have realigned our activation staff to spend more one-on-one time with residents and offer small group activities at physical distance in the units. We understand that residents are anxious and feel somewhat isolated during this difficult time. "
Source link